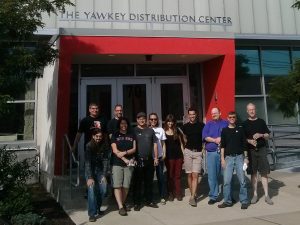 On Saturday September 7th the GBZC Sangha lent their hands to the Greater Boston Food Bank. We spent two and a half hours at their warehouse in Boston. After some training on how to properly inspect and sort the food and other donated products we sorted and packaged 4,302 lbs, creating 2,646 meals.
That translates to 63 meals per volunteer. GBZC had 13 volunteers there so GBZC provided for 819 meals.
Some of us sorted, some of us loaded the conveyor belts, some collected and distributed boxes, some helped weigh the boxes. All I think would say they felt fulfilled and enjoyed the experience.
The photos, taken by Laura Wallace, show what it looked like and the joy it brought to us to be able to do this good for hungry families in the Greater Boston area.
I want to thank everyone in the GBZC community for creating and sustaining a community of caring people. And I want to particularly thank those of us that were able to come on Saturday.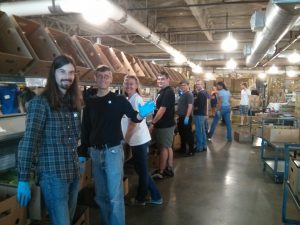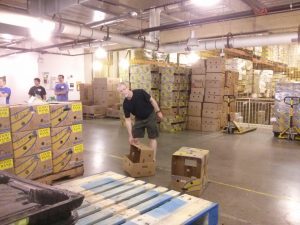 And thanks to the sangha members who were able to come:
Steve Wallace - who even bought shoes at the last minute so he could come
Laura Wallace
Josh Bartok
Liz Roemer
Joni O'Connor
James Peregrino
Kestrel Slocombe
Felipe Strefling
Harry Gordon
And again thanks to the whole sangha. Without the whole community there would not have been this opportunity to
to help people in need.
Deep Bows,
Mike Cerone
....
And I want to thank Steve and Laura Wallace for adjusting the usual Saturday morning service schedule so we could make it on time, and ensuring we had time for lunch before leaving.
And watch for future opportunities to go to the Food Bank we will return!