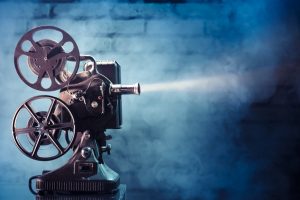 The Greater Boston Zen Center sponsors an ongoing series of films whose Zen themes range from implicit to non-obvious. Each Movie Night is hosted by a Zen student or teacher who offers a brief introduction to that evening's film. A short break during the film and a brief talk afterwards gives us a moment to ask, listen, and reflect on the Zen threads that emerge as the film tells its tale.
Feel free to invite your partners, family and friends and to bring your favorite snacks!
Thursday August 6th, 7:15 PM
Screening: A Zen Life: D.T. Suzuki
Hosted by Harry Gordon
Run time 1 hour, 17 minutes.  Appropriate for all ages
Zen movie night at the Greater Boston Zen Center continues this Summer with a look into the life of one of the most important people in the history of Zen.  The spread of Zen Buddhism to the West had no greater broadcaster than Daisetsu Teitaro Suzuki and A Zen Life: D.T. Suzuki continues that same tradition long after his death in 1966.
This absorbing visual record presents Suzuki's journey from a young Japanese boy raised in rural impoverishment, through his Zen training and to his powerful influence on key creative and political figures in the 20th century.
Beyond simply being an advocate and knowledge base for curious Western minds, Suzuki's command of the English language and Western ways positioned him to become one of the first to introduce Zen to the West. Bridging the cultural divide between East and West, he made Zen and the Eastern mind comprehensible to Westerners. Suzuki authored hundreds of books that remain resources for Western students of Zen, as well as scholars of Japanese religion and culture.
He most famously conducted a series of lectures at Columbia University from 1951 to 1953 filled with audiences who would take his teachings and apply them to their own philosophies and advocacy for cultural change. Featured interviews, spanning from Zen luminary Roshi Robert Aitken to beat-culture icon Gary Snyder. render a view of Suzuki as both a master of this Buddhist school and also as the ideal conveyor of Zen Buddhism to Westerners.
Considered the ultimate celluloid biography of Suzuki, step into the world of no-thinking with us as we come to know the historical facts and the spiritual oeuvre that make up A Zen Life.
STAY TUNED — MORE ZEN MOVIE NIGHTS WILL BE ANNOUNCED SOON!