EXPLORE AND DEEPEN YOUR CONNECTION TO THE VARIOUS ASPECTS OF PRACTICE IN THE ZENDO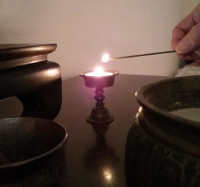 Chanting, bowing, offering incense, ringing a bell, playing a drum,
leading kinhin -- how do these traditional Zen forms
support and guide us in our practice?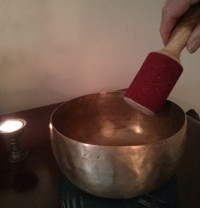 Please join us on Saturday, August 23rd (during our regular Saturday morning sit) for an opportunity to explore and deepen your connection to the various aspects of practice in the zendo (meditation hall).
We'll be talking and learning about playing instruments used in our sutra service, being time keeper (jiki) and leading walking meditation, being chant leader (ino), bowing, and offering incense.  We'll explore how we do them, the spirit in which we practice them, and the many different ways in which we may meet these forms -- none of which is a problem!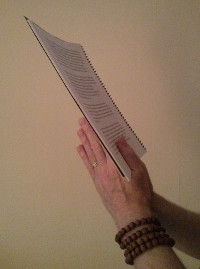 Saturday, August 23rd, 9:00 AM - 12:00 PM
Liturgy service
Zazen
Exploring Zen Forms Discussion
Hands-on Learning & Practice
Whether you are brand new or have been sitting with us for years, everyone is welcome and encouraged to attend!